Hello Everyone! – We are mixing up our blog page, by introducing a new update feature! This feature will be a regular update on what we are up to here, so you can all get involved and keep up with life at Pollards.
Ecclesall Road Pollards Shop – Current Offer!
Head Office Update
Here at the roastery in Sheffield, we have all been super busy since the Christmas Break. The new 'your blend' coffee service page went live on our website, and your response has been staggering.
If you haven't seen it yet, this is a private label shipping service which we have been doing for some time now, exclusively for some of our established wholesale customers. Up until this year we haven't advertised that we offer this service at all. But since sharing the news on our blog and new web page, we have had a great response!
We have opened up the private label service to any company, big or small.
This post is just to say a huge "Thank you" to everyone who has passed on the message, shared, liked and most importantly, ordered! We won't name names, for obvious reasons, but we hope you love your new products!
If your business is interested in working with us then please check out our new dedicated page on the 'your brand' coffee services.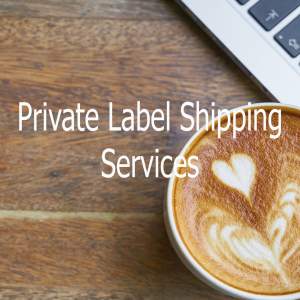 In other news here. Our social media followers fell culprit to our April Fools prank. Sorry for those of you who fell for it! Unfortunately there is no such low caffeine coffee that can taste like tea.
Ecclesall Road Shop
Over at our shop on Ecclesall Road, Sheffield, the lovely Rachel has been super busy with all of our regular customers.
Since Christmas, she has seen a huge rise in the demand for loose leaf tea.
"One of the big things at the moment is the resurgence of loose leaf teas, and it's becoming even more so due to the disclosure of plastic in teabags"
Plastic is an issue we have talked about a lot in recent blogs. Following the popular Blue Planet series from the BBC and the news headlines that followed, people everywhere have been attempting to cut down on plastic and waste. Rachel has seen more people walking into the shop to purchase their coffee beans and loose leaf tea, fresh and local. Reducing the carbon footprint of the coffee in particular. Sales of loose leaf tea are on the up and all of the accessories are flying off the shelves.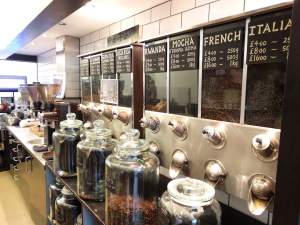 We recommend:
Infusers and tea balls are a great alternative to the teabag – which is sealed with plastic. So if you are looking for a green alternative to your usual drink of choice, try one of these!
If you want to be sustainable when visiting our shops, we welcome bringing along your own refillable packaging or containers for your tea and coffee. Our coffee comes in paper craft bags in our shop to reduce waste, but your own packaging is even better! Some of our customers bring mesh bags which we can fill up for you.
More news on the way soon to update you on life at Pollards! Let us know what you want to hear from this blog!