OUR BEST SELLING LOOSE LEAF TEAS
Pollards reveal their top bestseller loose leaf and more!
1 – English Breakfast – (BESTSELLER)
English Breakfast is an all-round great tasting tea, and is by far our top seller. This will come as no surprise, because it is a popular choice for all tea lovers. It is a cupboard staple at home and does consistently well in any coffee shop or cafe. This loose leaf will sell all day long and keep most customers coming back time and time again.
The small assam leaves gives this tea it's strong and malty taste, with the small Ceylon added to provide colour and a full bodied flavour. This tea wakes you up, stimulates the metabolism and aids digestion. English Breakfast is usually taken with milk, but also works well on its own.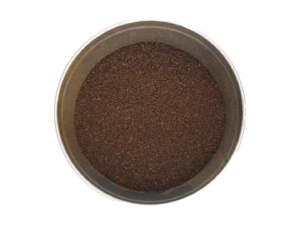 2 – Earl Grey
Earl Grey is a timeless classic loose leaf that simply flies off the shelves.
Made up from a blend of the finest Keemun, Darjeeling, Ceylon and Assam scented with the delicate aroma of the Bergamot fruit.
The leaf is large and well blended, giving a light and bright liquor with a beautifully fragrant aroma. Our second bestseller in the retail store at Ecclesall Road, Sheffield and here at the wholesale roastery too!
3 – Assam
Assam is named after the area in which the tea is grown. Assam, in Northern India, is one of the largest tea growing areas in the world. The tea is generally a fine cut leaf with a larger surface area, in order to create a full flavour brew.
This leaf has done quite well in our bestselling list, this is because Assam is a strong, robust tea that is often used in blends; however it also stands on its own as a good, strong 'builders' brew, with a smooth aftertaste. It is a quick infusing tea which appeals to the masses.
Traditionally brewed with freshly drawn boiled water, for 3-5 minutes.
4 – Strawberry & Kiwi
This is a delicious infused tea with a big following. Strawberry and Kiwi infusion is totally refreshing and certainly thirst quenching without being too over sweet. Packed with Vitamin C this wonderful fruit tea tastes great hot or iced. Like most fruit teas, this is best served without milk, but you can add fresh lemon for that extra zing if desired.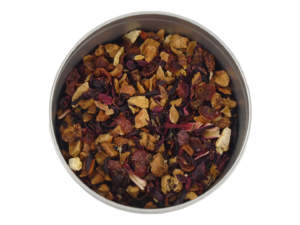 5 – Decaffeinated
Our decaffeinated tea is a popular staple for most customers. The option to have decaf is a great draw for cafes and home users as an alternative to caffeine or herbal/fruit teas but without compromising on the flavour or taste of a 'normal brew'.
Decaf is a very popular choice for many demographics, late tea drinkers and pregnant women to name a few. This, along with fruit tea are a good recommendation if you want to sell (or drink) tea often throughout the day.
6 – Blue Lady
Blue lady is our 6th most popular loose leaf. It is a lovely black leaf tea from China, that is blended with different dried petals and scented with grapefruit flavouring.
Blue Lady is well known for its sweet aroma and unmistakable fruity flavour.
Traditionally brewed with freshly drawn boiled water, for 3-5 minutes, but it also lends itself nicely to being an iced tea. It is generally served black or with a little lemon for an extra zesty flavour. This is a delicious alternative to Earl Grey and most of our customers stock this item alongside it.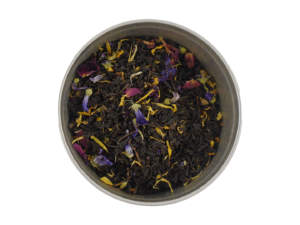 7 – Darjeeling
A delicious, light and complex tea with the muscatel tones Darjeeling tea is known for. Darjeeling tea is grown in the Darjeeling district in West Bengal, India. This popular tea is 7th on our list, our customers like it because it is a light tea with lovely floral notes.
It is a refreshing tea, perfect for afternoon drinking.
8 – Peppermint / Mint Tea
This is a very popular loose leaf tea all year round. Peppermint is quite well known for its health benefits and is a good choice if you're seeking a naturally caffeine free tea. Light and refreshing this tea comes in at number 8 on our best selling teas. Amongst other things, peppermint holds many anti-inflammatory properties.
To make simple brew for around 3 minutes in freshly boiled water, the longer the leaves are left to steep, the more intense the flavour.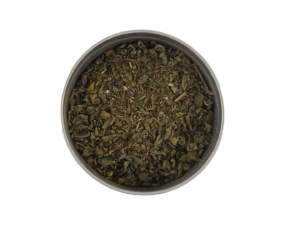 9 – Passionfruit & Orange
This beautiful infusion is growing in popularity. A staple down at our retail shop in Sheffield, this refreshing and fruity loose leaf is demanding attention this year. The taste is vibrant and fruity. Try it with a little added sugar or honey on a summers day. Served hot or as an iced tea this Passionfruit and Orange loose leaf tea infusion is delicious.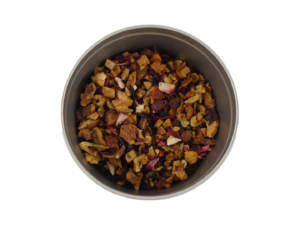 10 – Sencha
Sencha is a classic for us, and for our customers, ranking at number 10 on our most popular sellers. This tea is enhanced by covering the leaves with blankets as they grow, in order to slow growth and pull up more nutrients from the soil. The leaves produce a rich dark green liquor and full vegetal, slightly toasty flavour. Brew with freshly drawn boiled water that has cooled for 2 minutes, for 3-5 minutes.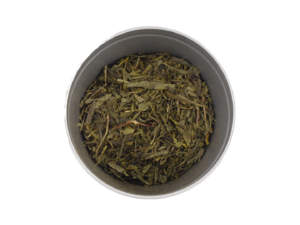 Are you looking to stock up with a new supplier?
If you would like to ask about any of our products, see our extensive stock list and for prices, please get in touch!
We stock most loose leaf teas such as Mango, Cinnamon, Russian Caravan and many more!
Call us on 01142 617 517 or email Hello@pollards.com and we will get back to you. As a well established, Sheffield based wholesaler we can happily accommodate large quantity orders and often deliver the very next day. For home users, please new our handy retail website www.pollardscoffee.co.uk