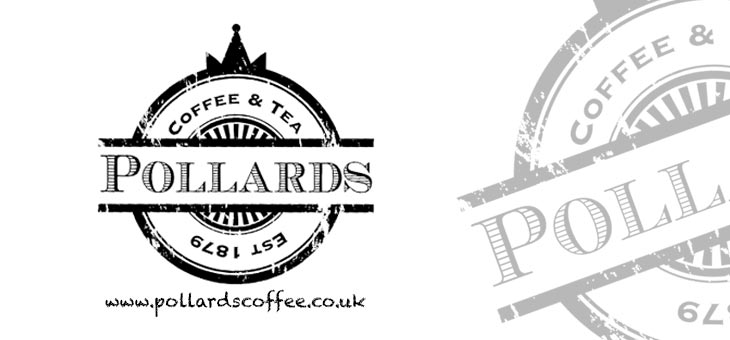 Pollards has been roasting coffee and selling wholesale in Sheffield for 135 years and we hope to do so for 135 more. You will probably remember the Pollards cafés in the city centre. Or you may even be a customer at the Ecclesall Road shop! But what is next for the family run business? A Pollards online shop that's what!
This month Pollards has announced that it will be taking another leap into the world of retail by opening an online store. The move comes after the success of their retail store on Ecclesall Road and a boost in business from supplying popular coffee shops in the city, such as Lynnes Pantry, <a title="Bragazzis Website" href="http://www.bragazzis.co click for source.uk/index.html">Bragazzis, Leopold Kitchen and Steam Yard Coffee Co.
The retail website, www.pollardscoffee.co.uk, will be live from the 1st April and customers will be able to receive a 10% discount on every order throughout April (please visit the website once live for more details).
Connect with Pollards Shop on Twitter @PollardsShopUK or Facebook /PollardsShop.
What to expect from the Pollards Online Shop
On the Pollards Online Shop you will be able to browse through our collection of stock. Everything from fresh coffee beans in all our favourite blends; to loose teas; to cafe supplies. Cups; teapots; stirrers.
As customers we rely on you for feedback so we can improve. So, please feel free to let us know if there is anything you want adding to the Pollards online shop list. Get your new products delivered straight to your door. Wholesale or individual.
Then and now…
It all started way back in 1879 with current Managing Director, Simon Bower's, great-great-grandfather Joseph Pollard, who owned a grocery shop in Sheffield. Joseph decided that he would sell freshly roasted coffee beans for his customers, prepared in-store. Subsequent generations of the Pollard family got so good at roasting that the grocery business was overtaken by their customers' demand for coffee.
Delays to city centre regeneration forced the hand of the company to close their Charles Street café and shop in 2011. Following this, Pollards looked to move elsewhere. They settled on a modern, scaled down unit near Hunters Bar on Ecclesall Road. This is where customers can still purchase the same high-quality coffee to take home.
All of Pollards coffee is roasted to order by a team of highly trained roasters at their HQ in Sheffield. The freshly prepared beans are then taken down to the shop on Ecclesall Road. The rest is prepared to be shipped out to businesses and customers across the UK. 
Looking for a coffee supplier?
Pollards supply coffee beans, tea, equipment, training and packaging to coffee shops, cafes, restaurants and hotels across the country. If you're interested in having a chat about how Pollards can help you, over a coffee of course, please visit www.pollards.com or call 0114 261 7517.
By Kyle Tranter
(Press enquiries: For more information please email kyle@pollards.com or call 0114 261 7517.)