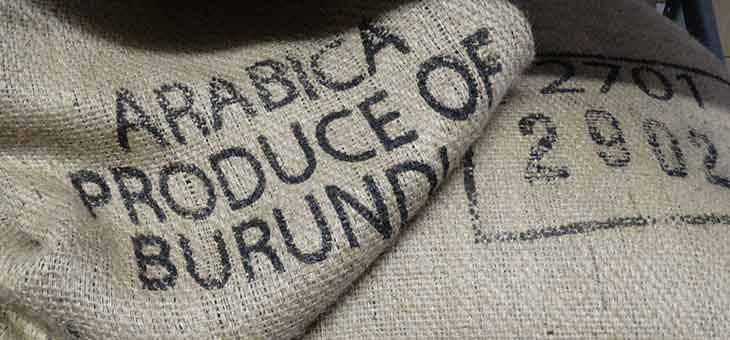 It's been too long since we've had a decent delivery of Burundi coffee beans into the Pollards warehouse. So, we're over the moon with what we've got. The delivery actually happened two weeks ago, but we've been drinking so much of it that we forgot to tell anyone! (There's still some left, don't worry.)
What makes Burundi coffee beans tough to source?
Put simply, sourcing the beans can be very tough; the South-East African nation is still recovering. They have suffered from a decade of civil war on top of previous conflicts and constant political unrest. In 2005 there was a move towards inter-ethnic power sharing, democratic elections and the rebuilding of infrastructure. But despite this Burundi still has one of the worlds lowest GDP per capita. With coffee being one of its main exports. The value of all final goods and services produced in a year is the GDP.
Okay, so what is so special about these coffee beans?
Burundian coffee beans taste amazing… seriously, they taste amazing! So good that we've been hooked on them since they arrived earlier this month.
The coffee beans are somewhat similar to the Rwandans beans. But you can argue that they are just 'imitators' of Burundi's unique processing methods. Burundi farmer's are processor's traditional method of wet processing coffee cherries. Rwandan coffee producers imitated this many years ago. To give credit when it is due, the Rwandans are producing high quality, delicious beans like their Burundian neighbours that are well-balanced and aromatic in the cup visit the site. However in our opinion, the espressos created with Burundi beans, stand head and shoulders above many of the other single-origins available right now.
Want to find out more?
If you want to ask about our stock of Burundi coffee beans or you fancy a special something for you and your customers get in touch using the contact form.
By Kyle Tranter