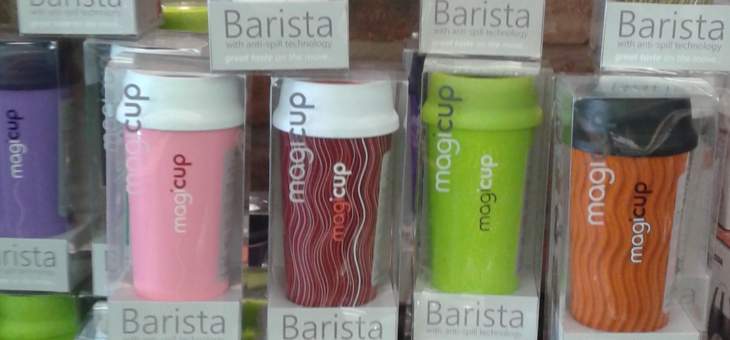 Welcome back to our updates blog for June 2018. We hope you are enjoying the new monthly blog on our Pollards news and the latest news in the coffee industry. If you missed last months coffee news blog then you can catch up here.
June 2018
This month has been a whirlwind already. New stock arrived at our retail shop on Ecclesall Road, Sheffield and we sold out before we even had chance to take any pictures of the new items! We will be restocking as soon as possible along with more of these new reusable cups because they are flying off the shelves! (see image).
Speaking of stock, Rachel is actually already ordering her Christmas stock for the retail shop. The coffee industry is so fast moving and in order to keep ahead we always like to prepare well in advance.
Happy to help you with zero waste living
This month we absolutely loved helping promote a frequent shopper from the retail shop. Dominika regularly visits us with her refillable storage containers to purchase her loose leaf tea from Pollards. She has been running a web blog about her zero waste lifestyle which we found so inspiring. Here is the link! We shared her link on our Facebook and Twitter but want to post it here too for those of you who are interested in reading about how Dom lives her sustainable life. We have a few regular customers who bring in their own storage containers to purchase tea and coffee from us, and are more than happy to help cater to their wishes and reduce all waste.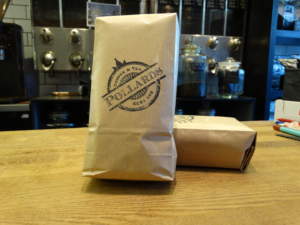 Our packaging down at the retail shop is a simple paper craft bag, easily recyclable, but if you wish to bring in your own refillable containers then that is okay too! If you have any other requests like this, then don't be afraid to ask, and if we can help then we will. Hopefully this is interesting to a few of our customers.
Tea of the month
At the retail shop Rachel has picked a new loose leaf tea for June. The beautiful Lemon Tea, China tea with lemon peel, is a lovely summer drink with a fresh taste.
Read all of our blogs here and keep up to date via our social media pages!