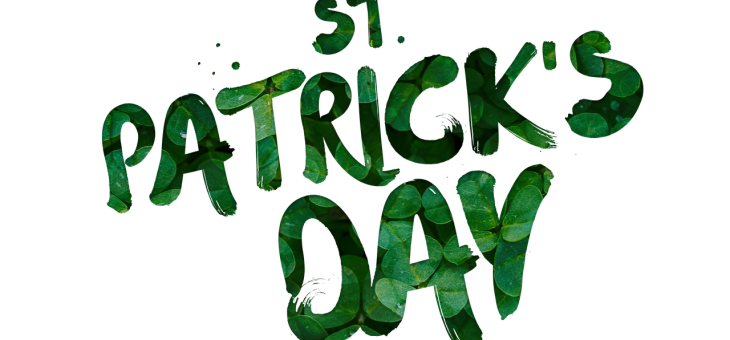 It is St Patricks Day on Saturday! and to help you bring a coffee twist to the festivities we decided to write this tasty how-to guide on Irish Coffee!
Who is St Patrick and what did he do?
Saint Patrick was a Christian missionary and bishop in Ireland. He is now known as the 'apostle of Ireland' and is their primary patron saint. Saint Patrick's Day is a cultural and religious celebration, observed by the Catholic Church, the Anglican Communion, the Eastern Orthodox Church and the Lutheran Church. It is observed on the 17th March, which is supposedly the date of his death
Legend credits Saint Patrick with teaching the Irish about the doctrine of the Holy Trinity by showing them the shamrock, a three-leafed plant, using it to illustrate the Christian teaching of three persons in one God. This story is first recorded in the 1720's. Since then, the shamrock has become a central symbol for St Patrick's Day.
St Patrick's Day commemorates the arrival of Christianity in Ireland and therefore all things Irish are celebrated on that day. Celebrations involve parades, festivals, dancing and wearing green. Historically the Lenten restrictions on eating and drinking alcohol are lifted for one day, which has fuelled the holidays tradition of alcohol consumption.
The day is celebrated as a public holiday. Many cities outside of Ireland celebrate too. For example, Chicago colour their whole river green for the occasion!
How to make an Irish Coffee
Preparation Time: 5 min
Serves 1
Level: easy
Restrictions: Contains Alcohol, over 18s only
Ingredients
A cup of freshly brewed hot coffee
1 tablespoon brown sugar
1 measure of Irish Whiskey
Heavy Cream, slightly whipped
Method
Fill your cup of choice with hot water, to preheat it, then empty it out.
Pour fresh hot Pollards coffee into the warmed glass, until it is about 3/4 full.
Stir in the brown sugar, ensuring it is completely dissolved.
Blend in the Irish Whiskey
Top with a collar of heavy cream, whipped.
Serve hot
Optional: try pouring the cream in the shape of a shamrock!
Switch: swap for decaf coffee
Tip: don't over-whip your cream
Let us know what you think to this recipe and if you have any variations of your own!