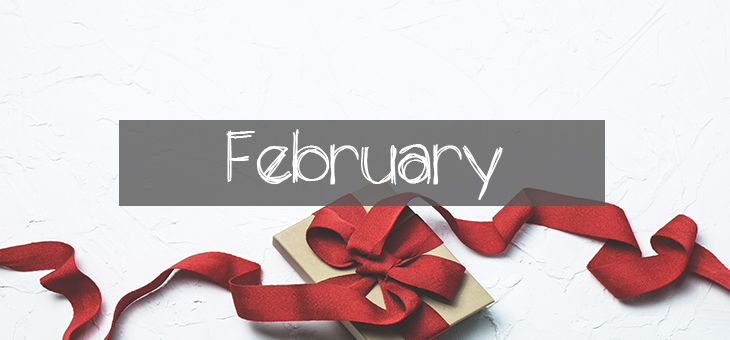 Welcome to February!
This month comes as a relief, hastag – #FinallyFeburary.  The effects of Christmas have worn off and January was a whirlwind. Don't worry! – February is a fresh new beginning, as we accept that we don't have time for the summer body that we have wanted since 2009.
February is when we start appreciating (or looking for) that partner who loves us for who we are, and we indulge in the food our January-selves banished. This is the month of Valentines and Pancake day (we will get to the lent bit later!). So we are here to bring you some ideas for these important dates, with a coffee twist of course!
Valentines Day Breakfast In Bed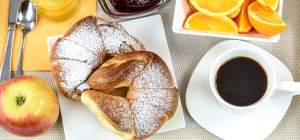 Stuck for that special gift for your better half this Valentines? Why not create the classic, breakfast in bed. Its the quintessential romantic pleasure that never gets old. Full fry, Eggs Benedict, or their favourite cereal, your other half will love their morning treat. Paired with a delicious fresh coffee from Pollards its the perfect way to wake up. This gesture is an easy winner.
Valentines Day Gifts
If you want that stand out gift, spend the next few days considering what your partner will want or need. It doesn't have to be a big item, on this day, its purely the thought that counts.
Does your partner love fresh coffee at home? if so, consider:
Do they have a favourite coffee – stock their cupboard, or treat them with a new taste from Pollards
Are they just getting into home made coffee? – maybe the perfect gift is a new coffee machine
For the more experienced – they might just lack a fancy accessory, or an upgrade
For the host – a new serving set for entertaining
There are endless possibilities for the coffee lover, different gift sets are available, or you can hand pick from an assortment of supplies and fresh coffee.
Value In Knowledge
If your partner wants to learn more about coffee, you can treat them to a barista course at Pollards. We love teaching people and our barista course is tailored to their skill level. Many of our visitors come our way through a thoughtful gift from a loved one. This activity will build knowledge that will last a lifetime. Why not give the gift that keeps on giving.
Wait, it's Pancake Day first!
Another important day this calendar month is a personal favourite of mine – Shrove Tuesday.
We don't need an excuse to make pancakes. Traditionally, Shrove Tuesday (or Pancake Day) is used as the feast day before lent begins. Designed to use up all of the leftover ingredients in the cupboards. If you don't do lent, don't worry, we don't need an excuse to make Pancakes. Most January diets have been forgotten about now anyway.
Follow this delicious recipe for a coffee pancake stack or experiment with flavours for yourself:
INGREDIENTS
 2 tablespoons instant coffee

 1 1/3 cups (200g) self-raising flour

 1 teaspoon baking powder

 1/2 teaspoon bicarbonate of soda

 1 tablespoon caster sugar

 1 egg

 200g Tamar Valley Greek Style Yoghurt, plus extra to serve

 200ml milk

 40g unsalted butter, melted, plus extra to brush

 Fresh fruit, to serve

 Icing sugar, to dust
METHOD
Step 1

Mix the instant coffee with 2 tablespoons of boiling water and set aside to cool.

Step 2

Sieve the flour, baking powder and bicarbonate of soda into a bowl. Add the sugar and a pinch of salt.

Step 3

In separate bowl, use a wooden spoon to beat the egg, yoghurt, milk, butter and coffee until combined.

Step 4

Add to dry ingredients and stir gently to combine.

Step 5

Heat a non-stick frypan over medium heat and brush with some of the extra melted butter.

Step 6

Working in batches, add 1 tablespoon of batter to the pan for each pancake. Cook until bubbles form on the surface, then turn and cook for a further 1 minute or until golden. Cover and keep warm while you repeat with remaining batter, brushing the pan with extra butter as needed.

Step 7

Serve the pancakes in stacks with fruit and extra yoghurt.

Step 8

Dust with icing sugar.
Tip: to keep them warm while cooking other pancakes, why not keep them in a preheated oven
Let us know what you're looking forward to this February..