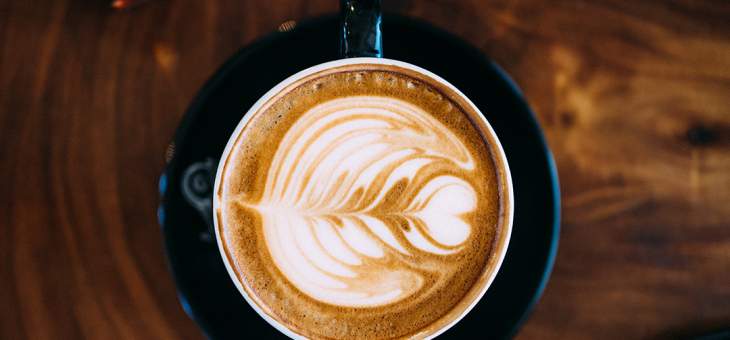 Coffee trends for businesses to follow in 2018
Pollards
are here to help, with four of the top coffee trends we predict will grow in 2018. Keep ahead of the trends by supplying the coffee that your customers are looking for. What customers want from coffee is changing, and with more cafes and coffee shops than ever before in the UK, they can afford to be picky. Loyalty is built upon fulfilling a demand, so what exactly does the coffee customer of 2018 want?
1. Decaf​
Undeniably popular is the classic espresso, but not everyone appreciates the accompanying caffeine kick. 6% of people order a decaffeinated coffee when they visit a coffee shop, according to new research from Allegra Strategies.
Many people think that decaf has long been the unloved 'ugly duckling' of the coffee world, with some companies opting to use chemical solvents to remove caffeine from poor quality beans. But with the alternative Swiss water method, decaf is more desirable.
Decaf is already popular for health kicks such as detoxing. Purchased loyally by expectant mums, and for most later in the afternoon or evening, to reduce caffeine intake. As UK coffee shops are now challenging the local pubs to be the chosen evening hangout in the community, this demand is increasing.
Recently big coffee chains such as Cafe Nero have been in the news for upping the price of their decaf. With customers terming it a 'pregnancy tax', so be careful if your cafe wants to increase the price of this trend and staple.
2. Beverages with benefits​
Customers are no longer satisfied with simple chocolate sprinkles and fancy milk latte art. They are looking to get more from their coffee in 2018. People are shaking everything from protein powders to herbs and spices, over their morning brew to make so called 'super coffees'. We think that it is going to be a huge upcoming trend this year. According to Pinterest they have seen a surge in people searching for healthy coffee ideas. Restaurants and cafes up and down the country are jumping on the bandwagon faster than you can say skinny macchiato. Ingredients such as turmeric, matcha, and every variety of milk alternatives are new favourite coffee hits.
3. Plastic Free
Following the popular TV programme Blue Planet airing concerns over the environmental impact of human activity, a surge in recycling activity has happened in the UK. The trend shows no signs of slowing down, and the government interest will see it only increase in attention. Changes such as calls for plastic free packaging, and 100% recyclable takeaway cups has led to changes already such as discussions on the latte levy and incentives in the coffee industry to encourage less takeaway coffee.
So far, plastic straws and insulated single use takeaway cups have been the focus, but coffee capsules could be next, with volume users such as restaurants and offices being in the firing line. Often made with materials such as aluminium and different plastics that standard council recycling can't handle, a huge number of capsules end up in landfill. We wrote a blog just about this previously.
Big companies are jumping to action in order to please consumers, creating new packaging and supplying solutions to the mass problem. This will be something for coffee shops to bare in mind going forward. Consider offering financial or loyalty incentives for supplying a reusable cup for takeaway coffee is one option. As a business owner you will need to recognise this trend and come up with a way of driving sales in a environmentally friendly way, that suits you and your supply chain. Work with your wholesaler to create a better coffee environment for the eco-friendly consumer.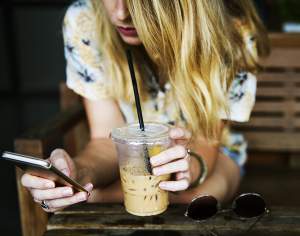 4. Cold brew with bottle
2017 saw the cold brew revolution hit the UK. Late to the game coffee shops missed the summer and the start of this top grossing trend. This summer, expect the cold brew to come back in force. The technique, which has nothing to do with iced coffee, involves steeping ground coffee in cold water for up to 24 hours to create a smooth, sweet and refreshing drink. It's a trend that hasn't found its way into many restaurants yet, but will soon take off. Don't miss out and get your stocks full to the brim of this delightful drink before summer.
Cold brew is easy to make in house, but is also available to purchase from companies in a bottle. All of the big chains will have it this year so make sure you're ready to compete. Cold brew is a more delicate flavour than your usual coffee so is popular with a range of new customers.
Take it a step further in 2018 by introducing Nitro coffee on the menu. This nitrogen infused cold brew looks like a Guinness, but with caffeine not alcohol. Popular for those hot summer days this drink will lure more people from the beer garden to coffee shop.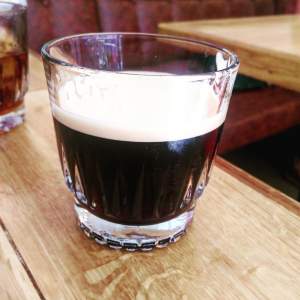 That's it!
So there you have it! Pollards top predictions for the coffee market in 2018. No number five? How many life changing trends do you want!?  Please let us know if you have any other ideas or spotted any big trends and we will update this blog feature to reflect. Lets see what happens!
Shop on our webshop!